Vinexpo 2013 closed after five days of successful businesss meetings between 2,400 exhibitors from 44 countries and visitors from the four corners of the globe. While firm figures will be released in the next few days, early indications show growing numbers of visitors from outside France. An estimated 48,800 visitors from 148 countries attended. Circa 40% of visitors came from other parts of Europe, from Asia, and the Americas, demonstrating once again that Vinexpo is the world's largest and most international forum for the wine and spirits business.
Vinexpo 2013 gives a positive signal to the wine and spirits markets
In contrast to an indifferent economic outlook in other industries, Vinexpo 2013 reveals a dynamic and growing sector spurred by international dimensions. Exhibitors and visitors alike showed real confidence in the future.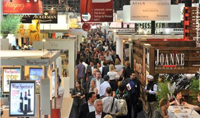 Exhibitors meanwhile revealed a strong desire to grow, innovate and find new outlets. Big brands competed to create original and striking stands. Visitors showed that they are seeking the latest trends in wines and spirits with which to meet growing world demand. The increased number of buyers from North America and especially Canada (plus 10%) reveals this upturn. Alain Brunet, Chief Executive of the Quebec Alcohol Corporation (QAC) said,"It is a great exhibition; even better then in 2011.It's alive and buzzing. Morale is high; the recovery has begun." The QAC spends 750 million euros annually on wines and spirits.
Mr Robert Beynat, Chief Executive Officer of Vinexpo, said, "The number and quality of meetings and the positive atmosphere in the three exhibition halls sends an encouraging messaged to the whole wine and spirits industry."  
Vinexpo is resolutely open to the world
A real global crossroads, Vinexpo welcomed once again exhibitors and visitors from many nations. Jan Pettersen, Managing Director of Fernando and Castilla said, "We have been coming to Vinexpo since 1983. It is impressive this year by the number of international visitors."Joining established producing nations like Italy, the USA and Chile, were new players. The Chinese were very visible, but also Brazil, Lebanon, Turkey among others. Where visitors are concerned, the liberalization of markets has boosted demand from all continents. Elena Corzana from the Spanish company Garcia Carrion, said: "We sell in about 150 countries. At Vinexpo we can meet our customers from around the world. Vinexpo is an important meeting place and our diaries are full."
Vinexpo is a window on the world
Xavier de Eizaguirre, Chairman of Vinexpo, said: "Vinexpo is a window on the world revealing a clear focus on buyers from all continents." For smaller producers and less well known growing areas Vinexpo offers the ideal showcase. Sébastien Sigaud, for example, export manager for the Passy-Grigny cooperative said, "Vinexpo gives us the opportunity to be seen beside very big companies and affords us recognition of our wines."
For exhibitors from less well-known regions the exhibition shines a spotlight on their products. Hence the national pavilions of Pro Mexico, Japan, Wines of Turkey and Sichuan in China were four new exhibitors this year.
Vinexpo has Asia in it sights
Asia is the focus of all attention for the world of wines and spirits. The huge populations of China and India offer an enormous reservoir of potential consumers. As a result, producers the world over are seeking to reach these markets and Vinexpo has become the essential meeting place. Between 3,200 and 3,300 Chinese visited this year, as well as buyers from India, Taiwan, South Korea and Thailand. Among other Asian countries, Japan showed a large upturn in visitors with an increase of 18%.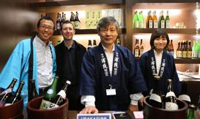 Sumit Muntjal Director of the Indian importer, Muntjal Brothers, said; "Vinexpo is a fantastic springboard into doing business with the wine industry." The UK, Russia, Norway, meanwhile, increased visitor numbers by nearly 10% each.
Robust organization
The Tasting by Vinexpo wine sampling events drew 14,700 participants. Paolo Basso, Best Sommelier in Europe 2010 and Best Sommelier in the World 2013 said: Vinexpo is unbeatable from my point of view as an international consultant. I made new contacts, found new suppliers, discovered new products.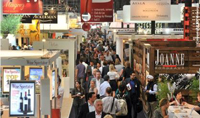 The Master Class on sweet wines which I led on Sunday was a great success. It was well organized and attracted lots of people." John Gillespie, President of the Wine Market Council in the USA said,"We had a very large audience for our presentation on consumer trends in the USA. Vinexpo is very good this year."
Media interest in Vinexpo is intense as witnessed by the presence of 1300 newspaper, television and radio journalists from 54 countries. Vinexpo was also widely seen across the social media canvass and especially through photographs posted on Instagram.