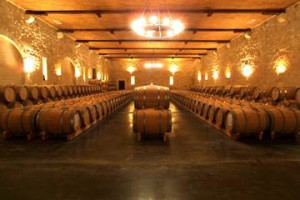 Having spent 17 years restructuring the vineyard, developing an in-depth knowledge of its terroirs, rehabilitating the wine and its brand, the estate's historic shareholder is giving a powerful new impetus to Chateau d'Agassac's positioning strategy.
Toward an even more rigorous selection
Already regarded by many tasters as one of the pillars of Haut Médoc, considered by some to be equal to the classified growths* and presently included in Wine Spectator's famous TOP 100 ranking, Agassac has chosen for all future vintages to significantly restrict the heart of its plot selection destined for the domain's flagship wine. From now on, 40% of the areas will be dedicated to d'Agassac, as against 70% in the past.
A considerable effort is thus being made to significantly improve the quality of d'Agassac's main wine, but also that of the whole range because plots previously allotted to the leading wine will now enrich the quality of the other wines produced by the domain.
New ambitions for D'Agassac… with Stéphane Derenoncourt
This strategy will also be based on the presence, alongside the estate's technical teams, of Stéphane Derenoncourt, whom Jean-Luc ZELL – the estate manager and the artisan behind this new strategy – asked to pursue the efforts already engaged to build a highly expressive wine to represent the values of Bordeaux and the Médoc: balance, concentration, precision finesse and elegance.
[ I'm very happy to be able to join in this new adventure because the aim is ambitious, the means are there and the wines are already very good. The existing approach to plot management suits me and the challenge defined by Jean-Luc Zell pleases me. We are happy to be able to work with the estate's technical team by contributing our advice on how to manage the final adjustments ] Stéphane Derenoncourt