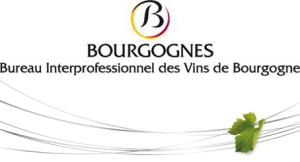 Beaune, 9th September 2014
Nine new Official Bourgogne Wines Instructors have just graduated as part of the accreditation program led jointly between the Bourgogne Wine Board (BIVB) and the École des Vins de Bourgogne.
What are Official Bourgogne Wines Instructors?
A Official Bourgogne Wines Instructor is a person recognized by the BIVB and the École des Vins de Bourgogne. They work independently, in their own name, hosting "Bourgogne Wines" tasting seminars, targeting market influencers and consumers in their own territories. Above all, they are passionate about Bourgogne and its wonderful wines. They love to share their knowledge and help the BIVB to boost its presence around the world.
A growing network!
Ten professionals were carefully selected from among 100 candidates, and of these, nine obtained their diplomas. The final exam, which is a very tough challenge, underscores the credibility of this program, which aims to train ambassadors for Bourgogne wines around the world.
China is now very well represented with a total of 10 Official Bourgogne Wines Instructors, including Siwei Li and Grace Cai who are from Guangzhou, where until now, the BIVB had no ambassadors. Germany has now also arrived on the scene with three newly qualified instructors. Their presence is part of the BIVB's communication strategy, reflecting its desire to boost its presence in Germany by 2015. Norway has boosted its profile with a second qualified instructor.
The network of Official Bourgogne Wines Instructors now includes 84 people in 19 countries.
Official Bourgogne Wines Instructors who qualified in 2014: 
China
Grace CAI: wine trainer – Guangzhou (Canton)
Dorian TANG: wine training director – Beijing (Pekin)
CV / Siwei LI: wine trainer – Guangzhou (Canton)
Frankie ZHAO: wine trainer and importer – Beijing (Pekin)
Weiran CHEN: wine trainer – Beijing (Pekin)
Norway 
Liora LEVI: wine trainer and cellar management advisor – Oslo
Germany
Frank KÄMMER:wine trainer and writer – Waiblingen
Ina FINN: Director of Wine Concepts – Hamburg
Patricia MOROZOV: wine consultant – Cologne
 Five days of training in the heart of the Bourgogne winegrowing region
After following an intense five-day training course to perfect their understanding of Bourgogne wines, culture and history, the new trainers are accredited for a three-year period.
The program includes:
4   Visits to estates, négoces and cooperative cellars
4   Landscape analysis in the main vineyards
4   Many tasting sessions, some accompanied by food, to put into practice the food and wine combinations they have been studying
The Bureau Interprofessionnel des Vins de Bourgogne (BIVB) is a professional association representing all négociants and winegrowers in the Bourgogne winegrowing region. Its aim is to make the Bourgogne winegrowing region a global reference for great wines produced through sustainable winegrowing techniques. To do this, it develops a wide range of technical, economic and promotional programs.
The Bourgogne winegrowing region today represents 28,748 hectares of vines, accounting for 0.4% of global wine production. It produces 200 million bottles each year, and its diverse vineyards and multiple terroirs offer some fabulous wines, the key characteristic of which is their aromatic depth.