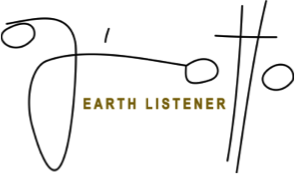 Thanks to a passion for wine which started when he was a child and a project based on the "earth listening", the wine consultant Federico Giotto, a 37 years old wine professional who works and lives in the province of Treviso, in the Conegliano Valdobbiadene Prosecco Superiore area, gained popularity all over the world contributing to important foreign award-winning wineries such as Im Vinaria Purcari and Im Vinaria Bostavan from Moldova and Domeniile Samburesti from Romania.
Federico Giotto and its team Giotto Earth Listener has been working for Im Vinaria Purcari www.purcari.md, wine chateau located 30km away from the Black Sea, since 2009. The collaboration with Giotto helped the winery to get great results not only in the internal market but also obtaining the recognizing of the high quality of its wines worldwide. The latest awards have been achieved at the International contest Concours Mondial de Bruxelles 2014 and at the prestigious wine competition in France, Challenge International du Vin. In 2013, it got four medals at Decanter World Wine Awards, obtaining the highest number of medals among Moldavan wineries and a gold medal and a silver medal at Challenge International du Vin of Bordeaux. In 2012 Purcari Winery also received, for the second time, the Grand Prize by the Government of the Republic of Moldova, for services of production of top quality wines.
Bostavan www.bostavan.md, which owns the biggest market share on the Moldovan market, has been collaborating with Giotto for 5 years. It got a silver medal at the Concours Mondial de Bruxelles and a silver medal at the Challenge International du Vin of Bordeaux.
Samburesti wines have won many important recognitions at international completions during the years since 1891 when they have been titled, for the first time, in Paris, among the best wines in the world. Some of the latest awards come from the Salonul International de Vinuri Vinvest and the International Wine Contest Bucharest.
Federico Giotto's Giotto Earth Listener bases its work on the will to interpret the expressions of the territory in order to understand the vine and grapes needs and produce unique, high quality and sustainable wines. The company, with its two souls "Giotto Consulting" and "Giotto Lab", gathers a team of ten under 40 years old professionals from different fields: agronomists, enologists, biologists, lab technicians and responsibles for marketing.