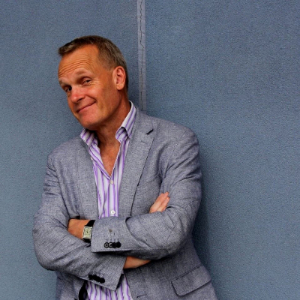 In his third annual guide to Cape wine, Tim Atkin MW, hails South Africa as the most dynamic and exciting winemaking country in the New World.
"The combination of diverse terroirs, old vines and pure winemaking talent is hard to beat. It's never been so intoxicating to taste and drink the wines of the Cape – and I'm not talking about high alcohol levels, but about the remarkable bottles being produced from Elim to Stellenbosch, the Hemel en Aarde Valley to the Swartland," he said.
Atkin's publication, which runs to almost 150 pages in 2015 and is the product of several trips to the Cape this year, as well as further tastings in the UK and Germany, includes:
Top wines of the year (white, red, sweet and sparkling).
Scores for over 1 000 wines.
More than 700+ tasting notes for wines scoring over 90 points.
Evocative photographs of the winelands and winemakers.
On the podium
For the first time this year, Atkin has named his Wines and Winemakers of the Year:
Winemaker of the Year:  Eben Sadie of Sadie Family Wines
Young Winemaker of the Year: Morné Vrey of Delaire Graff
Overall White Wine of the Year: 2014 Chamonix Reserve Chardonnay
Overall Red Wine of the Year: 2013 Sadie Family Columella
Overall Sweet Wine of the Year: 2012 Klein Constantia Vin de Constance
Overall Sparkling Wine of the Year: 2009 Graham Beck Cuvée Clive
In addition to these four wines, Atkin has nominated a further 46 labels, all of which scored 95 points or more, as his Wines of the Year.
Cape Classification
For the third year, Atkin has produced his controversial Cape Classification, loosely based on the 1855 Bordeaux Classification, and grouping the top 150 Cape wineries into First, Second, Third, Fourth and Fifth growths, as well as a group of 75 Crus Bourgeois.
"What started out as a bit of fun in 2013 has become something much more serious," he said. "It is very much my personal view, but I think these 150 wineries are the best in the Cape right now. The Classification is intended to stimulate debate, as it has in previous editions. And unlike the 1855 classification, it's not set in stone."
Tim Atkin's 2015 South Africa Special Report is available to download from www.timatkin.com for £15 or R300.
Tim Atkin MW is a wine taster and writer with 30 years' experience. He became a Master of Wine at the first attempt in 2001. His website, timatkin.com won the Louis Roederer Wine Website of the Year Award in 2011 and 2013. In 2014 Atkin won the 2014 Fortnum & Mason Online Drink Writer of the Year Award.
Contact Tim via e-mail at tim@timatkin.com.