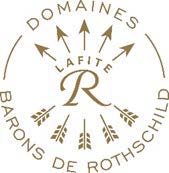 Château Lafite Rothschild and Domaines Barons de Rothschild (Lafite)'s growth has led to the creation of a Senior Advisor position, attached to the Head office, which will be filled by Charles Chevallier from January 1st, 2016.
In this role, he will be in charge of relations with private and public institutions, universities and educational centres, acting as an Ambassador for our wines worldwide.
In this way, he will support the Group with his extensive technical experience and his talents as a communicator.
Charles Chevallier, who joined the Group in 1982, has carried out remarkable work both in his beginnings at Château Rieussec and then later, at the head of Lafite and our other Bordeaux properties.
He has played an important role in Lafite's renewed success in recent years.
Eric Kohler will succeed him in the technical management of Château Lafite Rothschild and of the other properties in Bordeaux: Château Duhart-Milon, Château L'Evangile and Château Rieussec. Eric joined DBR in 1994, working at our Bordeaux properties. He subsequently took charge of Domaine d'Aussières in Languedoc and our properties in Argentina, Chile and China, missions that he has carried out with energy and success.
Olivier Tregoat joins the Group this month to undertake the supervision of the properties outside of Bordeaux. He knows them well, having provided them with technical advice for more than 10 years.
We wish all of them great success in the fulfilment of their missions.
Baron Eric de Rothschild  – Chairman
Christophe Salin  – President & CEO
About DBR (Lafite)
Domaines Barons de Rothschild (Lafite) has based its development on its skill in the cultivation of vines and the production of wine. The Group has grown around Château Lafite Rothschild, with the successive acquisition of Château Duhart-Milon (4th Grand Cru Classé in Pauillac), Château Rieussec (Premier Grand Cru Classé in Sauternes) and Château L'Évangile (Pomerol). It then expanded outside the Bordeaux region with Viña Los Vascos (Chile, 1988), Domaine
d'Aussières (Languedoc, 1999), Bodegas Caro (Argentina, 1999) and China with the development of a vineyard in the Penglai region since 2008.
From 1995, Domaines Barons de Rothschild (Lafite) has produced a range of Bordeaux wines under the signature Collection Barons de Rothschild (Lafite).
With 1,200 hectares of its own vineyards, Domaines Barons de Rothschild (Lafite) works with a worldwide network of more than 80 distributors.